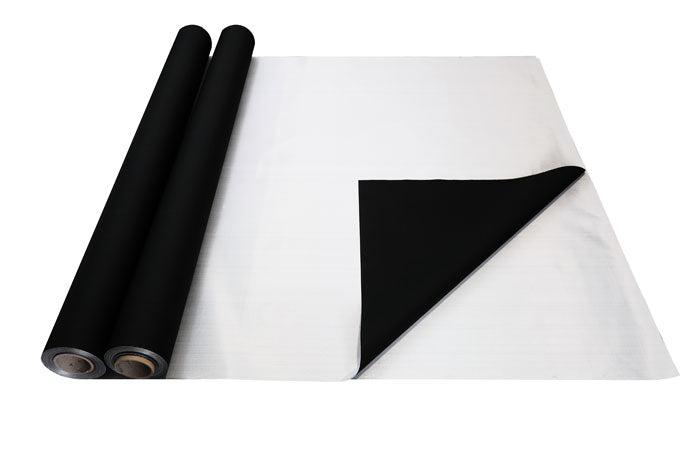 Class A2 Breather Membrane

Why Partel EXOPERM MONO DURO A2?
EXOPERM MONO DURO A2 is a limited combustible, diffusion permeable monolithic breather membrane for high fire protection of the building envelope. It has a Reaction to Fire classification of A2-s1, d0.
A2-s1,d0 Reaction to Fire classification
Compliant with UK Building Regulations Approved Document B
Advanced glass fibre fabric for enhanced structural stability
Ideal for high-rise and high-risk buildings
Highly vapour open with an Sd value of 0.09 m
Class W2 resistance to water penetration
Airtight with an air permeability value of 0,006 m³/m², h, Pa
High Permanent UV resistance without cladding, and with 50% and 50mm joints
Weather tight
Improves energy efficiency of the building
Independently tested to EN 13501-1 for compliance
Technical Data
| | | |
| --- | --- | --- |
| WEIGHT | EN 13859-2 | 225 g/m² |
| REACTION TO FIRE | EN 13501-1 | A2-s1,d0 |
| Sd VALUE | EN 13859-2 | 0.09M |
| WATER RESISTANCE | EN 1928 | W2 |
| TENSILE STRENGTH MD / CD | EN 13859-2 | 290 / 390 N ±75 |
| NAIL TEAR RESISTANCE MD / CD |  EN 13859-2 | 4200 / 3100 N / 50mm |
Application
EXOPERM MONO DURO A2 is an external breather membrane of limited combustibility designed for use on the cold side of insulation on façade wall and roof applications, offering the highest standard of fire-safety and protection for tall buildings (higher than 11 meters).
Suitable for:
Facades with open or closed joints
Roof applications
High-rise, high-risk and public buildings (schools, offices, commercial centres, hospitals, etc.)
Commercial and residential developments
Timber and steel framed constructions
Offsite construction
New builds and retrofits
Monolithic TPU Technology
EXOPERM MONO DURO A2 is a limited combustible wind barrier and roof underlay with a monolithic functional layer.
The monolithic functional layer provides enhanced protection for the building envelope:
transports vapour to outside
is vapour open whilst having excellent waterproofing properties
creates a complete wind tight, waterproof membrane that actively expels out any water/humidity unlike most micro-porous membranes that rely on small pores (which have the tendency to block)
Dimensions
1.5m X 50m=75m2 (59-1/16" X 164'-1/2" = 807 SF)
Documents
---